Oakridge BBQ Venison Rub
$5.49
Purchase Oakridge BBQ Venison Rub

Oakridge BBQ Venison & Wild Game Rub - This is it folks, this very well may be the best Venison rub on the planet! Savory, sweet, balanced heat, and a totally unique and complex flavor profile with a wonderfully ethereal quality from the use of herbs like ginger, shallots and lemongrass. This All Natural rub pairs wonderfully with wild game meats of the venison family (white-tail deer, fallow deer, mule deer, red deer, elk, red stag, caribou, antelope and moose) as well as bison and even ostrich! We've also found it remarkably good on grilled pork chops and chicken breasts as well. 6 oz.

Ingredients: Raw cane sugar, sea salt, chilies (incl. paprika, ancho, chipotle), onion, garlic, turmeric, ginger, shallots, lemongrass, and other spices. 100% All Natural with NO MSG, no fillers, artificial colors, flavors or additives.

Nutrition Facts: Serv. Size: 1/4 tsp (0.9g), Servings per Container: Varies, Amount per Serving: Calories: 2, Fat Cal. 0, Total Fat: 0g (0% DV), Sat. Fat: 0g (0% DV), Trans. Fat: 0g, Cholest. 0mg (0% DV), Sodium: 62mg (3% DV), Total Carb. 0.5g (<1% DV), Fiber 0g (0% DV), Sugars 0.5g, Protein 0g (0% DV), Not a significant source of vitamins and minerals. Percent Daily Values (DV) based on a 2,000 calorie diet.
Purchase Oakridge BBQ Venison Rub
Other products in the category Seasonings / Seasonings By Brand / Oakridge BBQ: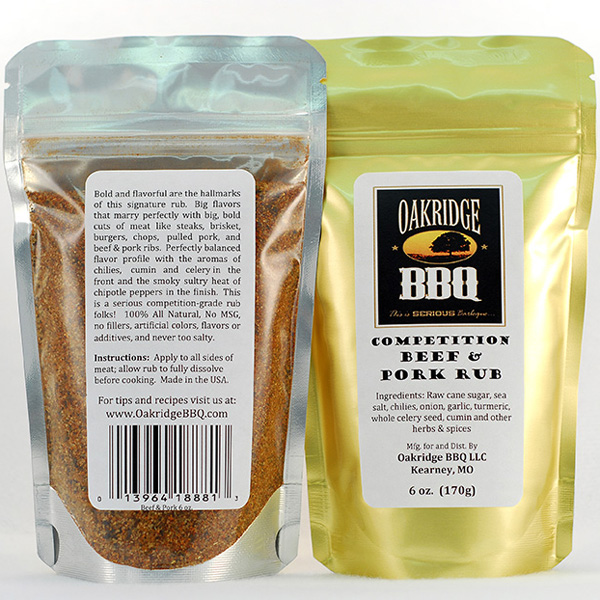 Oakridge BBQ Competition Beef & Pork Rub 6oz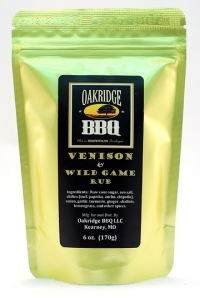 Oakridge BBQ Venison & Wild Game Rub 6oz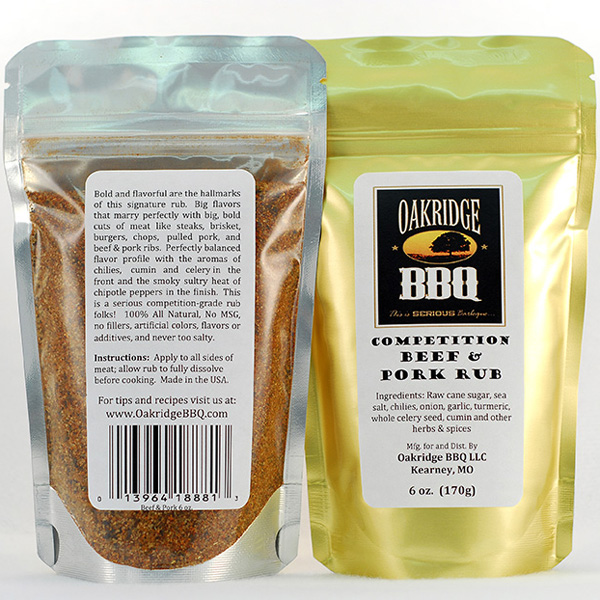 Oakridge BBQ Competition Beef & Pork Rub 1 LB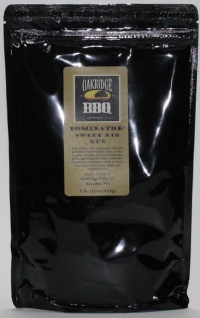 Oakridge BBQ Dominator Sweet Rib Rub 1 LB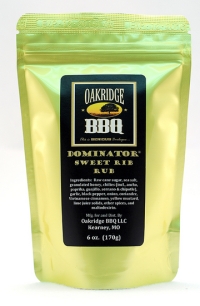 Oakridge BBQ Dominator Sweet Rib Rub 6oz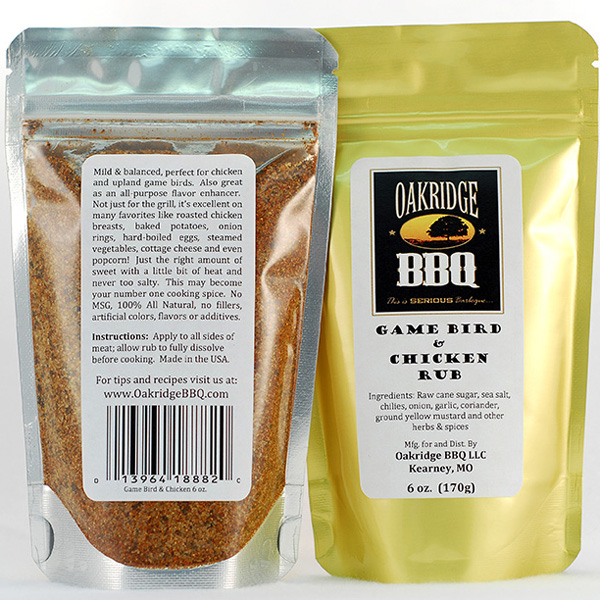 Oakridge BBQ Game Bird & Chicken Rub 1 LB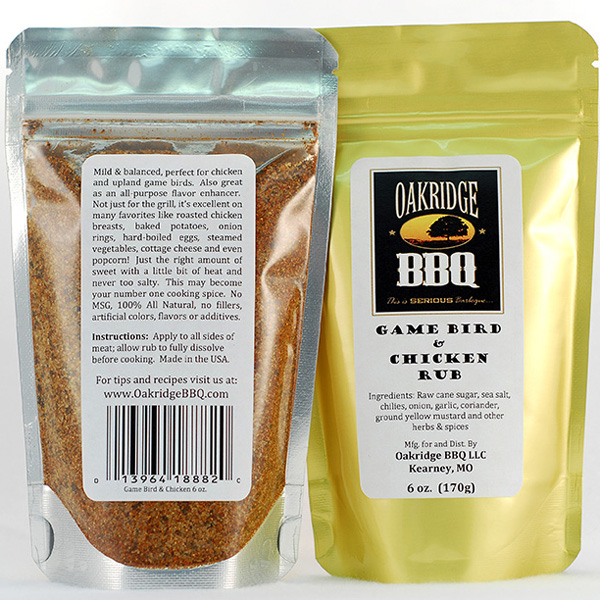 Oakridge BBQ Game Bird & Chicken Rub 6oz



Oakridge BBQ Santa Maria Grill Seasoning 5oz



Oakridge BBQ Secret Weapon Pork & Chicken Rub


Oakridge BBQ Signature Edition Black Ops Brisket Rub 6oz


Oakridge BBQ Signature Edition Black Ops Brisket Rub 1 LB



Oakridge BBQ Game Changer Brine 1.1 LB



Oakridge BBQ Signature Edition Habanero Death Dust 6 oz
RELATED PRODUCTS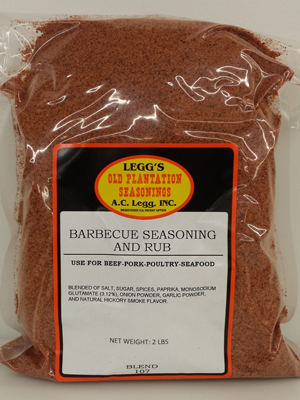 AC Leggs BBQ Seasoning & Rub #107 2lb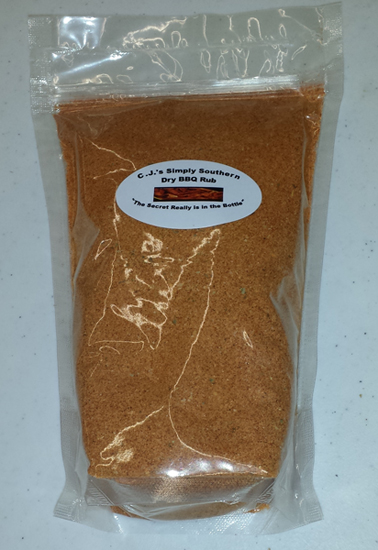 CJ's Simply Southern BBQ Rub 1.25 LB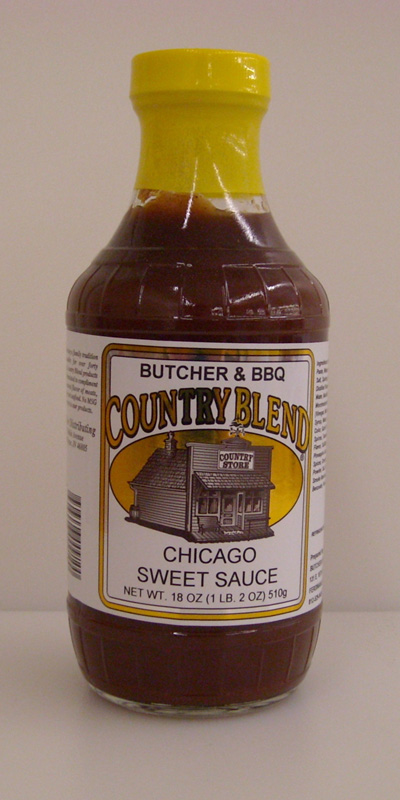 Country Blend Chicago Sweet Barbecue Sauce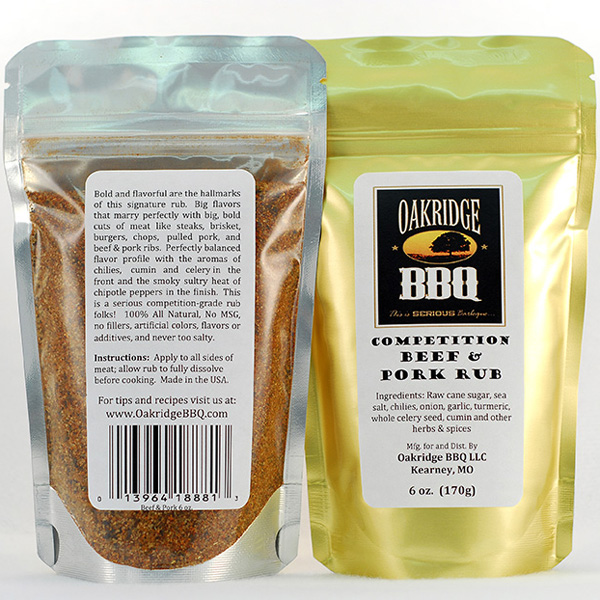 Oakridge BBQ Competition Beef & Pork Rub 6oz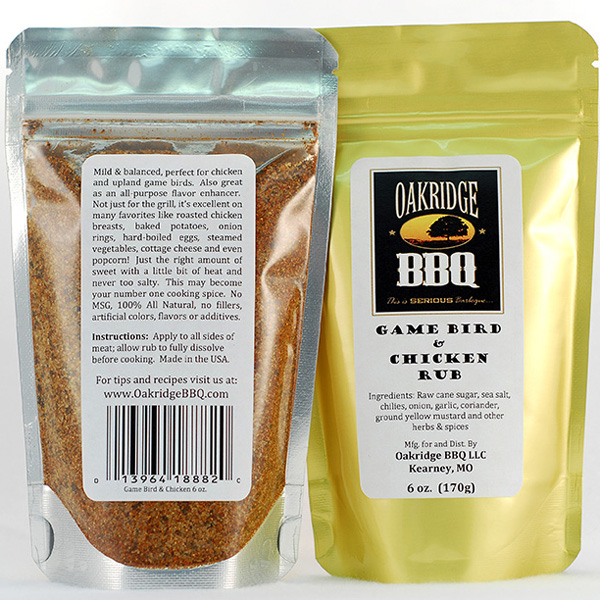 Oakridge BBQ Game Bird & Chicken Rub 6oz



Oakridge BBQ Game Changer Brine 1.1 LB



Oakridge BBQ Santa Maria Grill Seasoning 5oz



Oakridge BBQ Secret Weapon Pork & Chicken Rub


Oakridge BBQ Signature Edition Black Ops Brisket Rub 6oz



Oakridge BBQ Signature Edition Habanero Death Dust 6 oz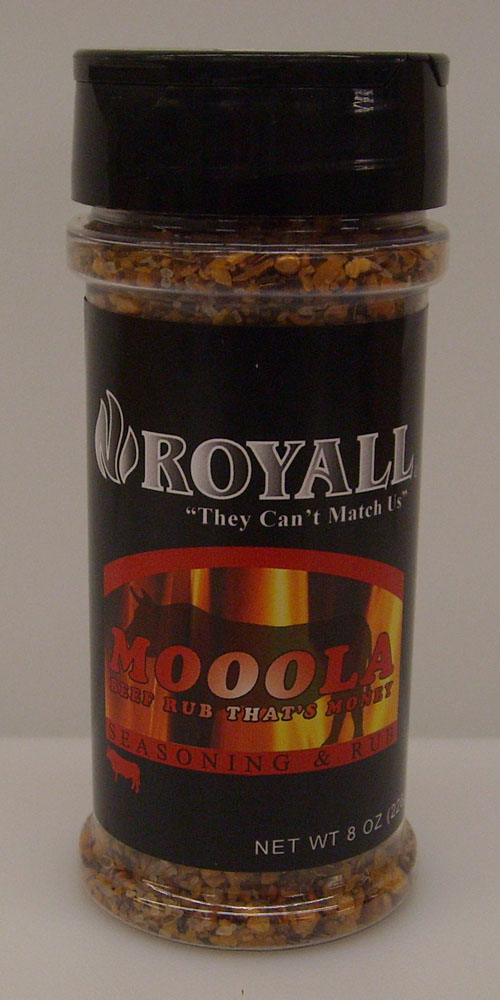 Royall Mooola Beef Seasoning and Rub 8 Ounce Shaker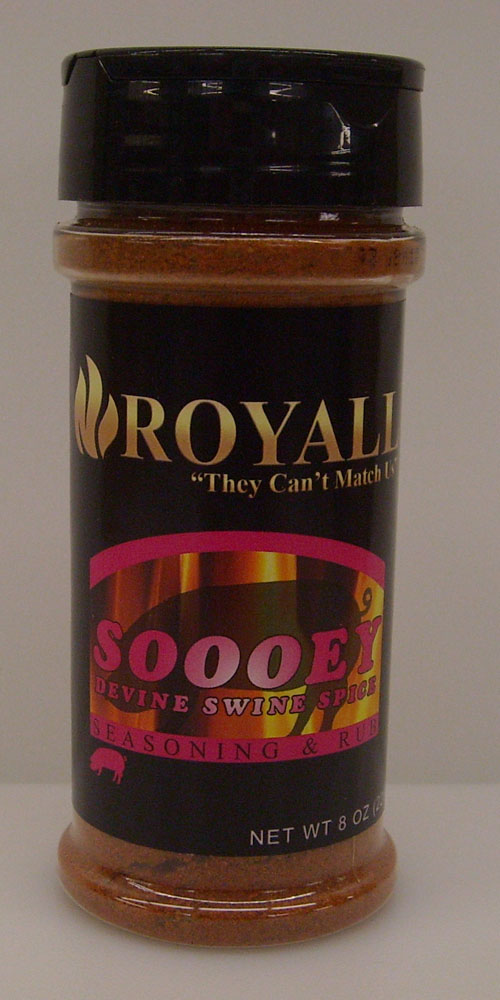 Royall Soooey Pork Seasoning and Rub 8 Ounce Shaker
StoreFront
|
Meat & Food Equipment
|
Seasonings
|
Personal Safety
|
BBQ & Cooking
|
Band Saw Blades
|
Packing Supplies
|
Home Brew Supplies
|
Curing & Smoking Supplies
|
Cutting Boards
|
Cutlery & Butcher's Tools
|
Meat Totes
|
Lubricants
|
Sausage Making Kits
|
Thermometers
|
Sale Items
|
Sausage Casings
Butcher, sausage, jerky, meat cutting, processing, and packing supplies for the professional or home butcher
Southern Indiana Butcher Supply
eCommerce Platform
by Nexternal