Home Brew Supplies / Home Brew Ingredient Kits
Brewer's Best brand of all-malt ingredient kits are designed for the beginner yet challenging enough for the intermediate brewer. Contains fermentables, priming sugar, yeast, brewing procedures, bottle caps, hops, specialty grains and grain bag(s).
CLASSIC RECIPES - all recipes conform to AHA Style Guidelines and include all the ingredients with proven recipes to produce prize-winning brews.
PREMIUM RECIPES - our premium recipe all-malt ingredient kits are big in taste and bold in flavor, not for the weak of heart! These higher alcohol kits come complete with all the ingredients and step-by-step instructions to brew 5 gallons of beer.
American Amber Ingredient Kit -- $29.05 -- Classic Recipe
Buy Now
American Cream Ale Ingredient Kit -- $29.89 -- Classic Recipe
Buy Now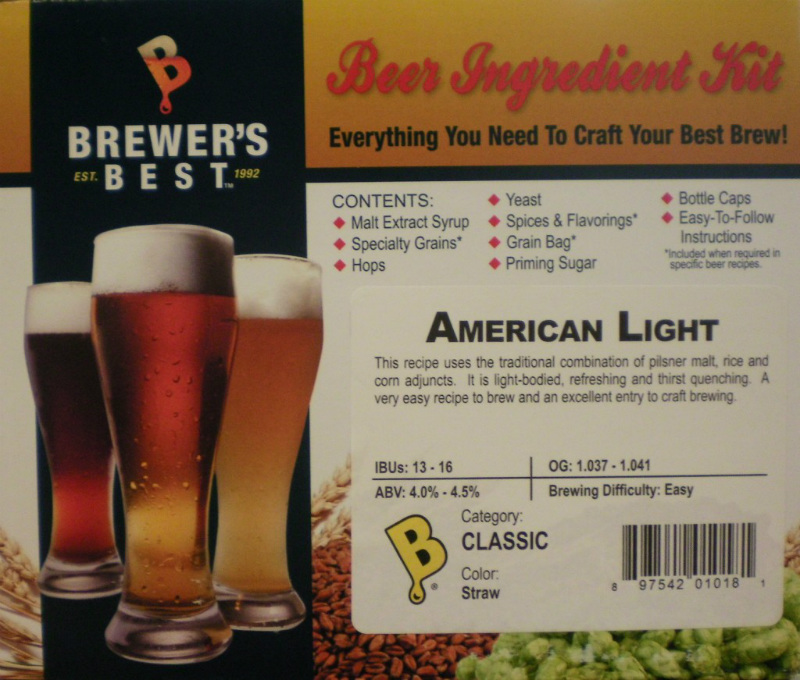 American Light Ingredient Kit -- $27.25 -- Classic Recipe
Buy Now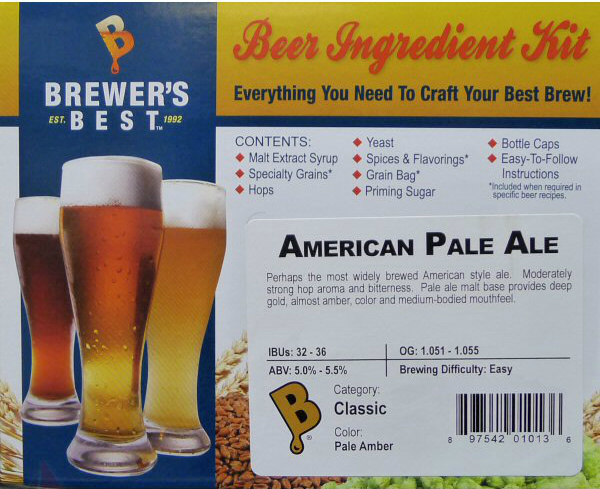 American Pale Ale Ingredient Kit -- $33.98 -- Classic Recipe
Buy Now
American Pale Wheat Ingredient Kit -- $32.09 -- Classic Recipe
Buy Now
Belgian Golden Ale Ingredient Kit -- $45.58 -- Premium Recipe
Buy Now
Belgian IPA Ingredient Kit -- $36.76 -- Premium Recipe
Buy Now
Belgian Saison Ingredient Kit -- $37.55 -- Classic Recipe
Buy Now
Belgian Stout Ingredient Kit -- $37.07 -- Classic Recipe
Buy Now
Belgina Tripel Ingredient Kit -- $43.66 -- Premium Recipe
Buy Now
Continental Pilsner Ingredient Kit -- $33.28 -- Classic Recipe
Buy Now
Dunkelweisen Ingredient Kit -- $31.41 -- Classic Recipe
Buy Now
English Pale Ale Ingredient Kit -- $30.58 -- Classic Recipe
Buy Now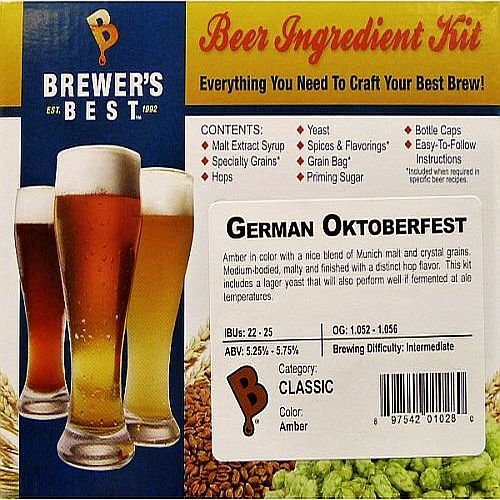 German Oktoberfest Ingredient Kit -- $37.19 -- Classic Recipe
Buy Now
Imperial Blonde Ale Ingredient Kit -- $40.55 -- Premium Recipe
Buy Now
Imperial Nut Brown Ingredient Kit -- $41.54 -- Premium Recipe
Buy Now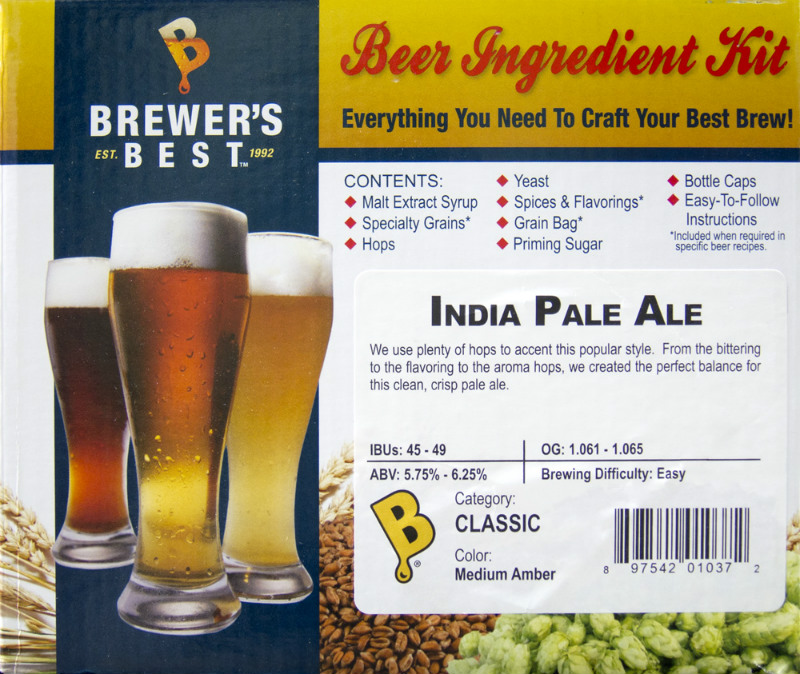 India Pale Ale Ingredient Kit -- $40.17 -- Classic Recipe
Buy Now
Irish Stout Ingredient Kit -- $33.67 -- Classic Recipe
Buy Now
Kolsch Ingredient Kit -- $24.95 -- Classic Recipe
Buy Now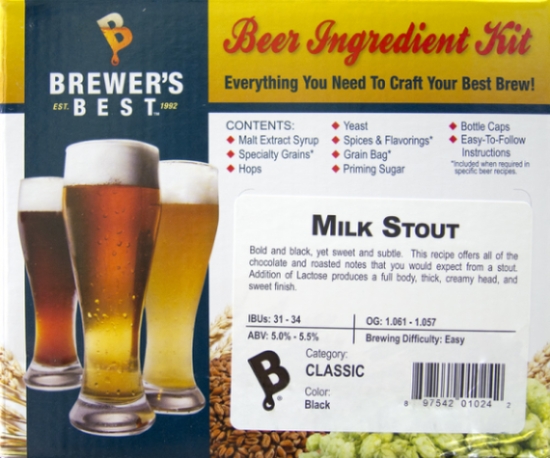 Milk Stout Ingredient Kit -- $31.83 -- Classic Recipe
Buy Now
Munich Helles Ingredient Kit -- $32.53 -- Classic Recipe
Buy Now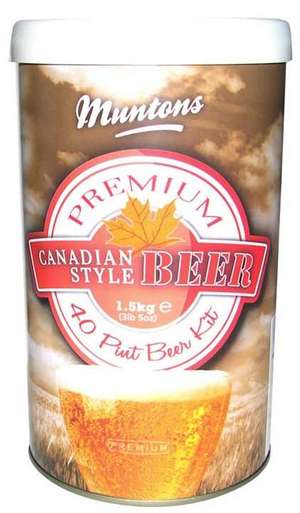 Munton's Canadian Style Liquid Malt Extract Kit 3.3 LB -- $15.34
Buy Now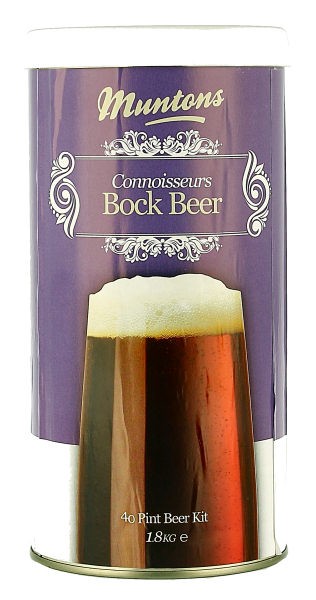 Munton's Connoisseurs Bock Malt Extract Kit 4 LB -- $18.09
Buy Now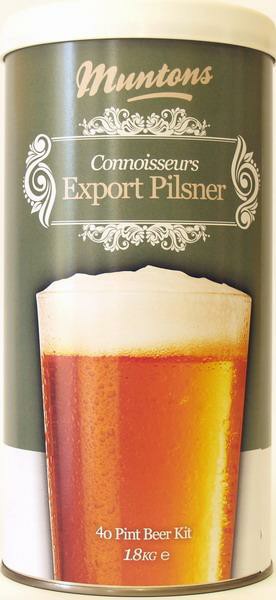 Munton's Connoisseurs Export Pilsner Malt Extract Kit 4 LB -- $18.09
Buy Now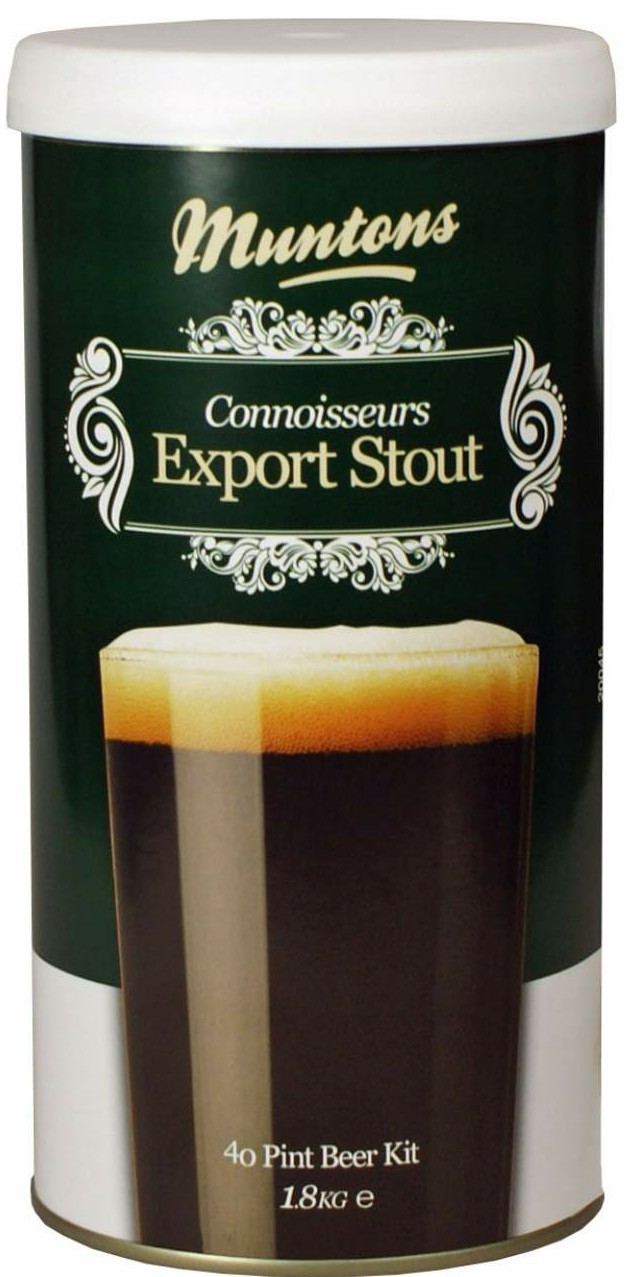 Munton's Connoisseurs Export Stout Malt Extract Kit 4 LB -- $18.09
Buy Now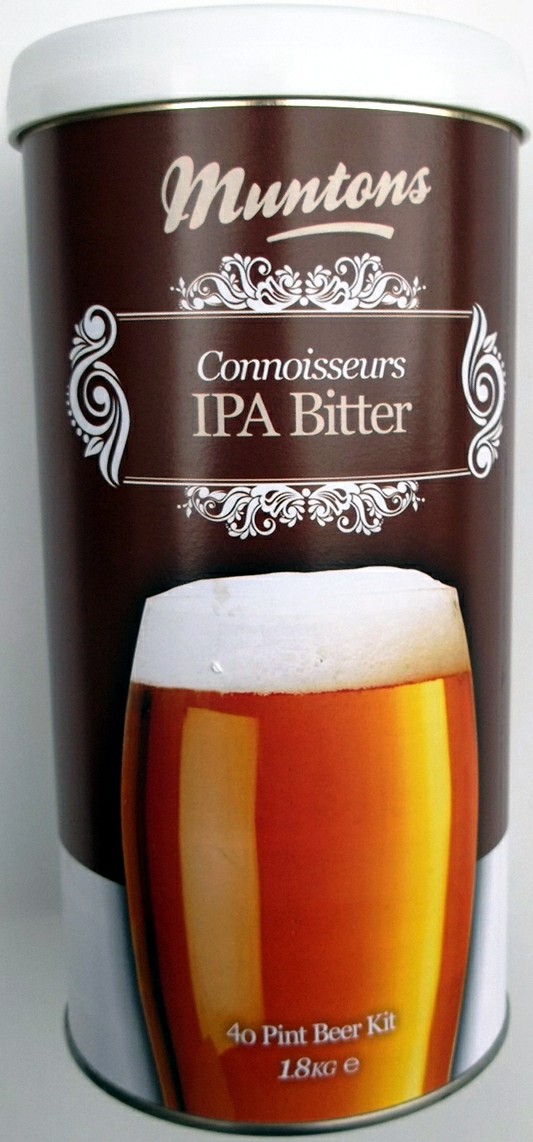 Munton's Connoisseurs Indian Pale Ale (IPA) Malt Extract Kit 4 LB -- $18.09
Buy Now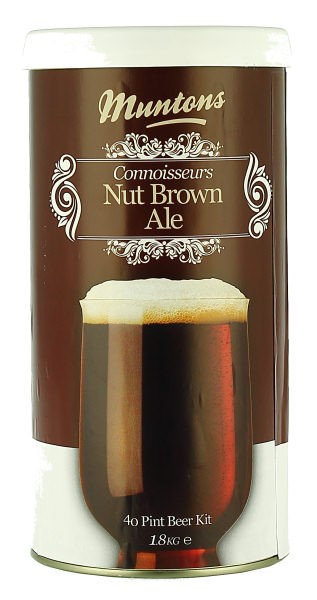 Munton's Connoisseurs Nut Brown Ale Malt Extract Kit 4 LB -- $18.09
Buy Now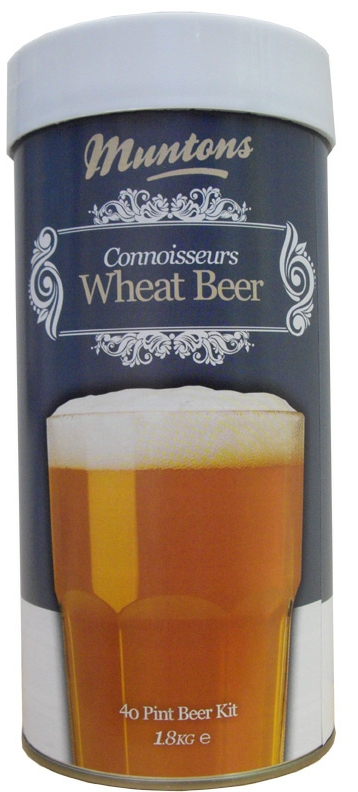 Munton's Connoisseurs Wheat Malt Extract Kit 4 LB -- $18.09
Buy Now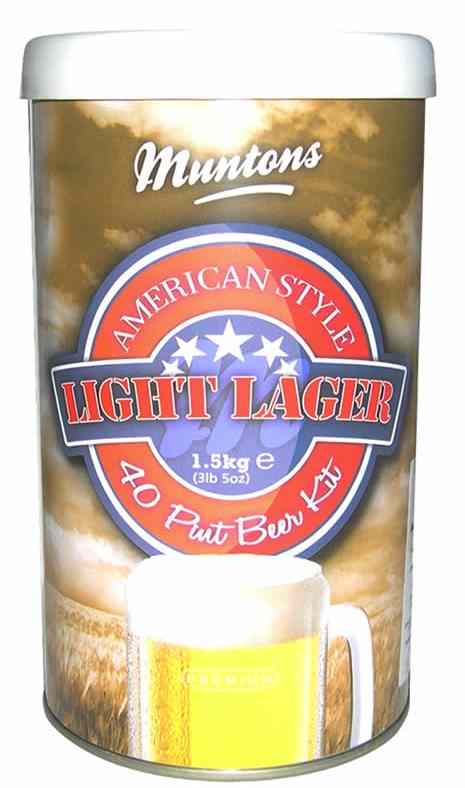 Munton's Light Lager Liquid Malt Extract Kit 3.3 LB -- $15.34
Buy Now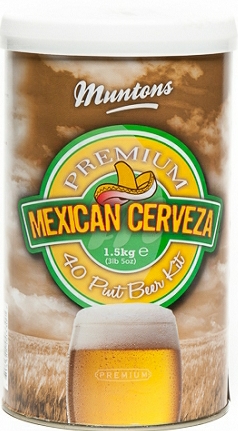 Munton's Mexican Cervesa Liquid Malt Extract Kit 3.3 -- $15.71 -- 3.3 LB
Buy Now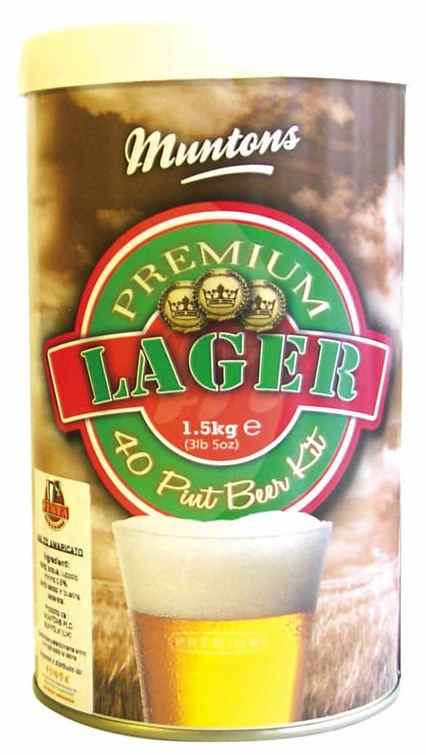 Munton's Premium Lager Liquid Malt Extract Kit 3.3 LB -- $15.34
Buy Now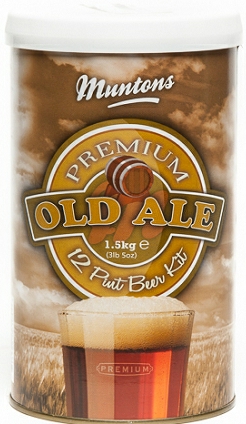 Munton's Premium Old Ale Liquid Malt Extract Kit 3.3 LB -- $15.71
Buy Now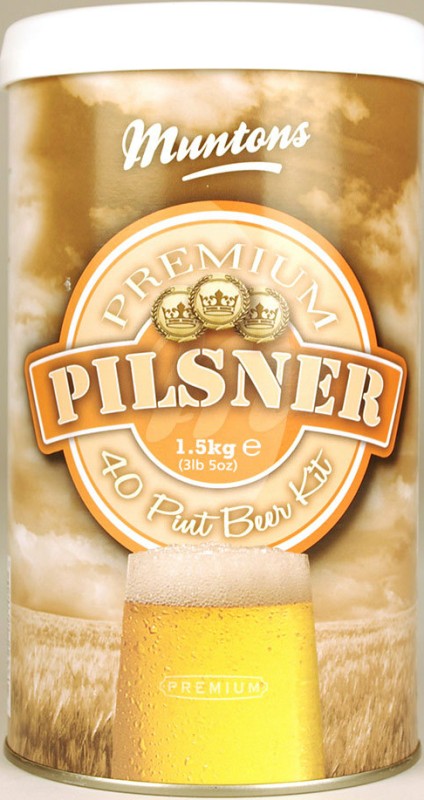 Munton's Premium Pilsner Liquid Malt Extract Kit 3.3 LB -- $15.71
Buy Now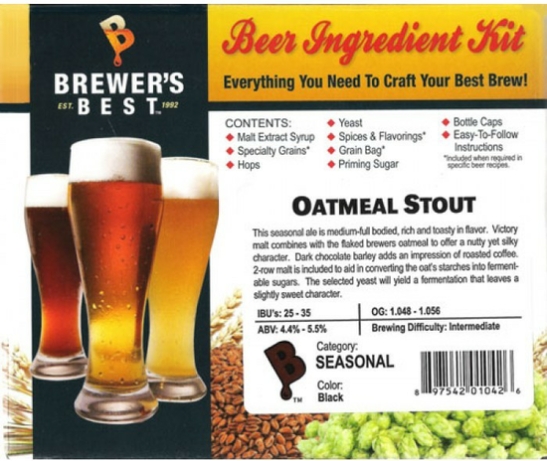 Oatmeal Stout Ingredient Kit -- $37.07 -- Premium Recipe
Buy Now
Red Ale Ingredient Kit -- $32.25 -- Classic Recipe
Buy Now
Robust Porter Ingredient Kit -- $30.88 -- Classic Recipe
Buy Now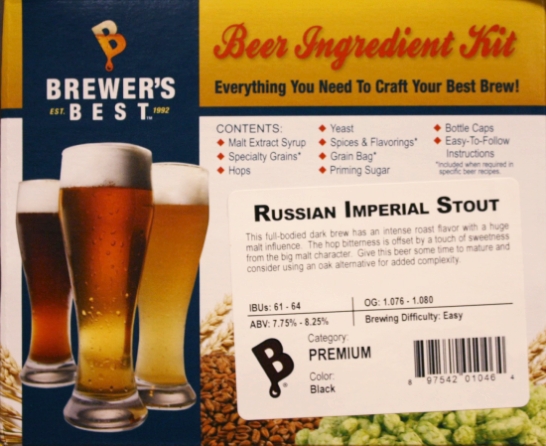 Russian Imperial Stout Ingredient Kit -- $44.50 -- Premium Recipe
Buy Now
Vienna Lager Ingredient Kit -- $28.34 -- Classic Recipe
Buy Now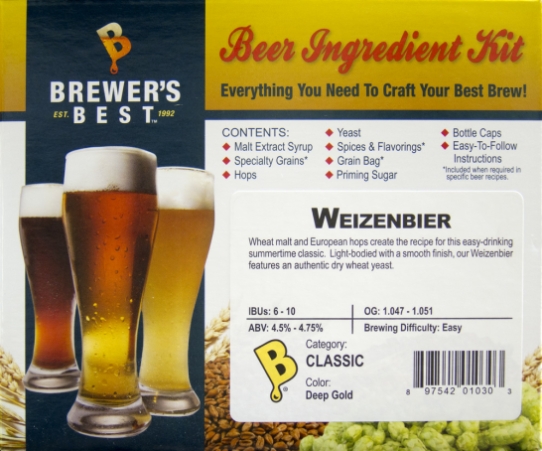 Weizenbier Ingredient Kit -- $29.35 -- Classic Recipe
Buy Now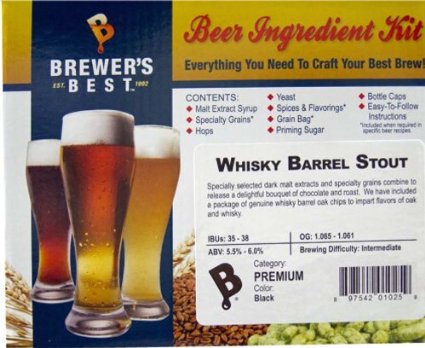 Whisky Barrel Stout Ingredient Kit -- $39.47 -- Premium Recipe
Buy Now
Witbier Ingredient Kit -- $32.95 -- Premium Recipe
Buy Now
StoreFront
|
Meat & Food Equipment
|
Seasonings
|
Personal Safety
|
BBQ & Cooking
|
Band Saw Blades
|
Packing Supplies
|
Home Brew Supplies
|
Curing & Smoking Supplies
|
Cutting Boards
|
Cutlery & Butcher's Tools
|
Meat Totes
|
Lubricants
|
Sausage Making Kits
|
Thermometers
|
Sale Items
|
Sausage Casings
Butcher, sausage, jerky, meat cutting, processing, and packing supplies for the professional or home butcher
Southern Indiana Butcher Supply
eCommerce Platform
by Nexternal