Bratwurst Seasoning #1503
$4.35
--
Great For Grilling!
Purchase Bratwurst Seasoning #1503

Excalibur Bratwurst Seasoning Blend #1503
Make Fresh Or Smoked Brats
Correctly Seasons 25 Pounds Of Meat
Stuff Into 32mm - 35mm Hog Casings
Excalibur Bratwurst seasoning blend #1503. Traditionally stuffed into 32mm - 35mm hog casings but can also be stuffed in sheep casings for a smaller diameter sausage, or pack in bulk bags for patties etc. Fry, broil, or grill. One bag seasons 25 pounds of sausage. Popular flavor. Makes a great fresh or smoked brat.
Blended of Salt, white pepper,coriander, thyme, nutmeg, savory, and extractives of clove.

All natural spices.
Contains no MSG, wheat or dairy products.
Meat Cures For Smoked Sausage And Jerky
If you are smoking or processing meats at low temperatures (below 140 degrees F) you must use a sodium nitrite cure. Cure for smoked sausage products are available in pre-measured one ounce packets or by the pound. A one ounce packet of Quick Cure is enough to cure 25 pounds of sausage. Please Visit The Cures Section of our store or see the related products below to order.
Purchase Bratwurst Seasoning #1503
Item: SXB1503
Other products in the category Seasonings & Ingredients / Seasonings By Brand / Excalibur Seasonings:



Bbq Snack Stick Seasoning -- BBQ Flavor



Habanero Fire Stick Seasoning -- Hot & Spicy



Willie's Snack Stick Seasoning -- Popular Snack Stick!
RELATED PRODUCTS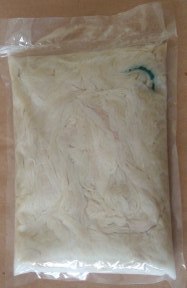 Hog Casings 32-35mm Pre-Flushed, Bagged -- Stuffs 100 lbs or more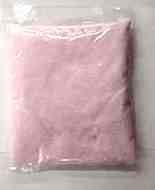 Pre-Measured Quick Cure1 Oz -- Cures 25 pounds of sausage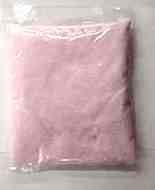 Quick Cure1lb -- Enough for 400 pounds of product


Steel Bag Taping Machine -- Easy to use!
StoreFront
|
Meat Cutting Supplies
|
Processing Tools & Equipment
|
Seasonings & Ingredients
|
Meat Packing Supplies
|
Sausage Casings
|
Sausage Making Kits
|
Meat Curing & Smokehouse Supplies
|
Clothing & Safety
|
Shore Lunch Soup Mixes
Sausage and Jerky making, meat cutting, processing, and packing supplies for the professional or home butcher
Southern Indiana Butcher Supply Online Store powered by Nexternal
shopping cart software